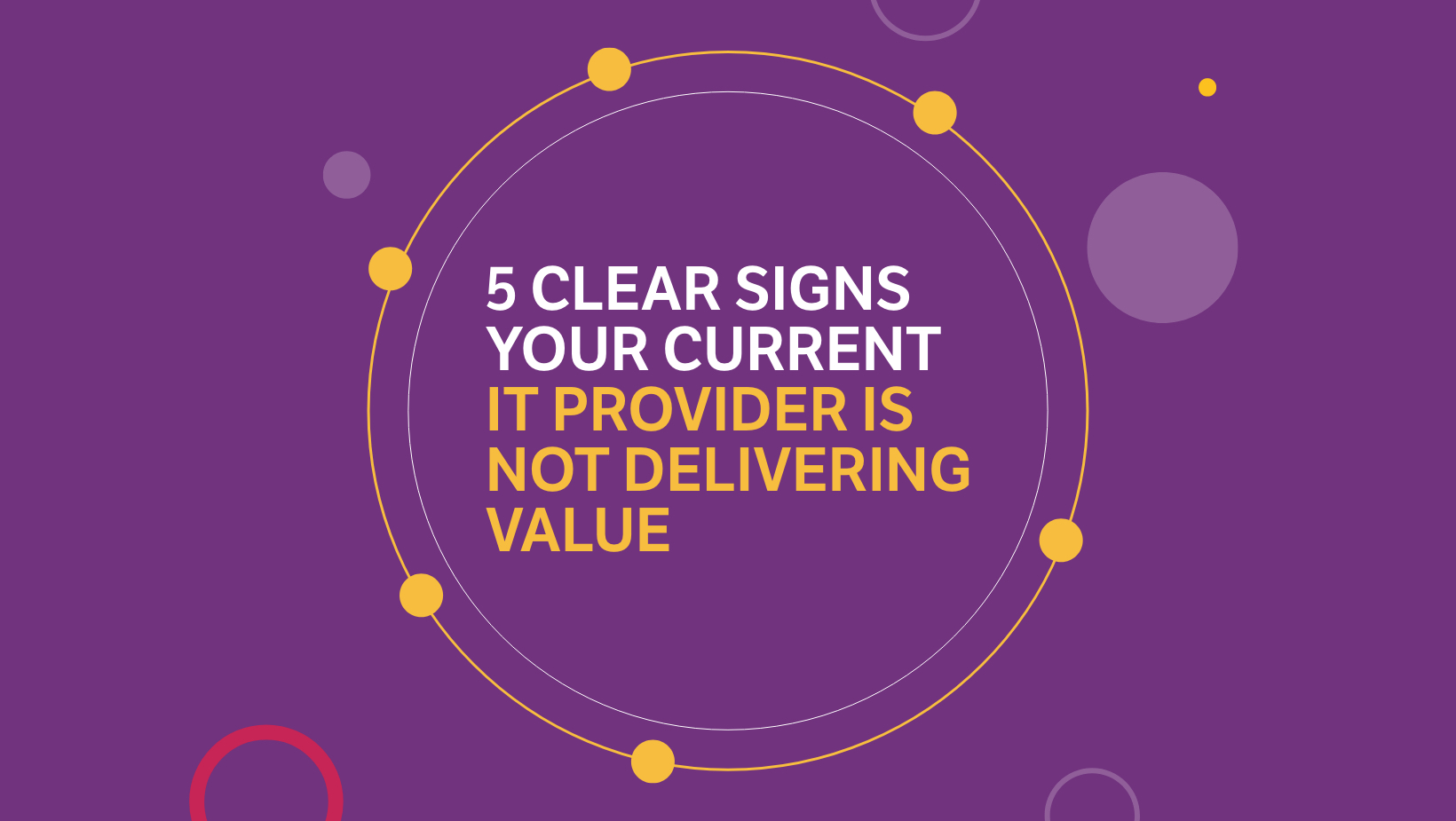 Download our free e-book
Partnering with an IT provider promises to ensure that your organisation can focus on achieving its goals and objectives. But it doesn't always work out like that.
If you feel you're not getting maximum value from your IT partner, it's time to question the investment. It could be time to switch partners.
At Nebula, we like to be involved – we want to get under the skin of your business so that we can add real value.
Download our guide on understanding the signs your current IT provider is not delivering for your business.